The dismantled VW sub-section is ready for the frame tubes to be bent to shape and fitted.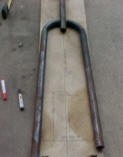 Using basic methods, the result is accurate as long as care is taken during set up.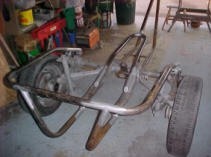 Slowly the frame takes shape. If your trike frame is to be scrutineered by a compliance engineer, only tack welds should be used at this stage.