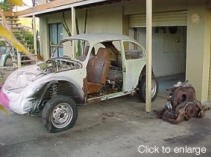 The ugly duckling ready to be transformed into a VW Trike.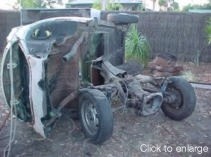 The sub-section has been removed.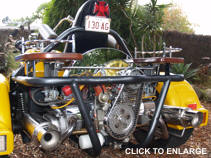 The new engine all dressed up with a bit of bling.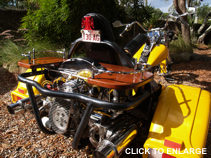 Some timber, twisted steel and chrome.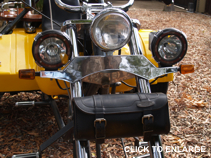 100mm (4") HID driving lights.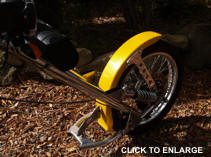 A 'leading link' front end. Strong, comfortable and easy to build.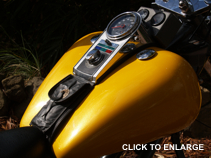 My nice FatBob tank, Harley Davidson dash and leather tank pouch. (...plus custom-made gauge console)
OK bartender...serve 'em up!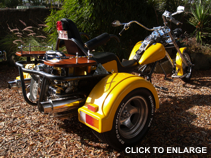 A thing of beauty! My Big Yella trike.